We hope you're enjoying the Civic Week Treasure hunt (closing date, midnight on Saturday 19th, for entry into a free prize draw).
The beautiful stones capture the Spirit of Dunbar. Local artist @MikeTill has included much loved famous Dunbar buildings and places, the activities that make the town special, and some famous Characters such as Sammy the Seal.
Mike has kindly agreed the stones can be sold by silent auction in aid of Civic Week. If you would like to lend your support in this way, please send your bids for one or more stones by messenger or email dunbarcivicweek@outlook.com, making it clear how much you wish to bid for each stone.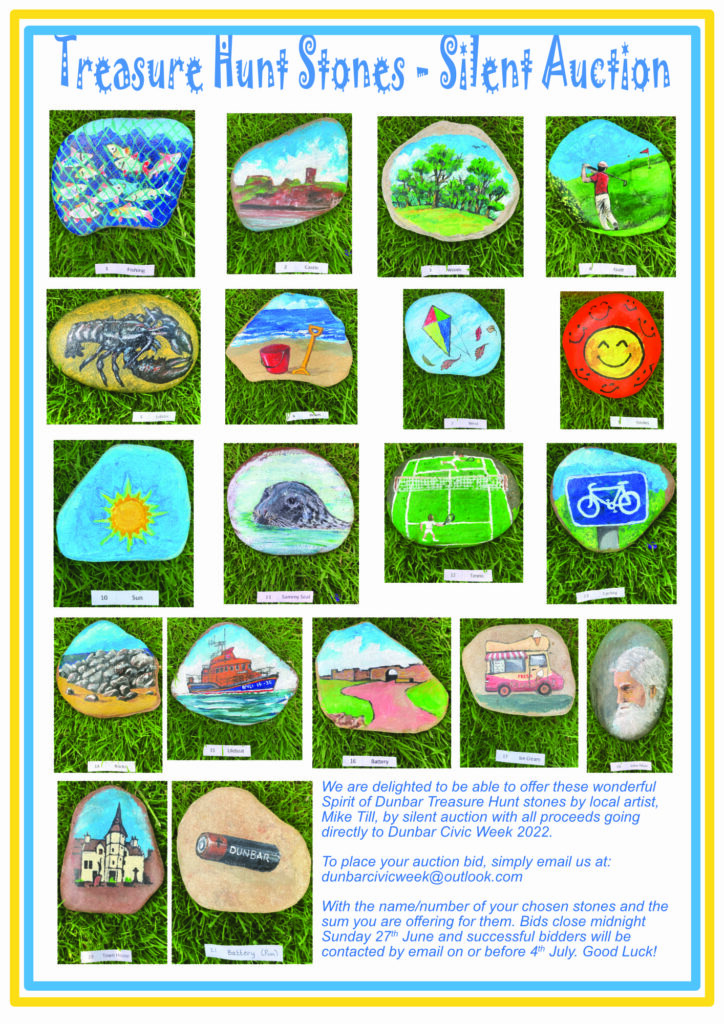 Download the form from here: